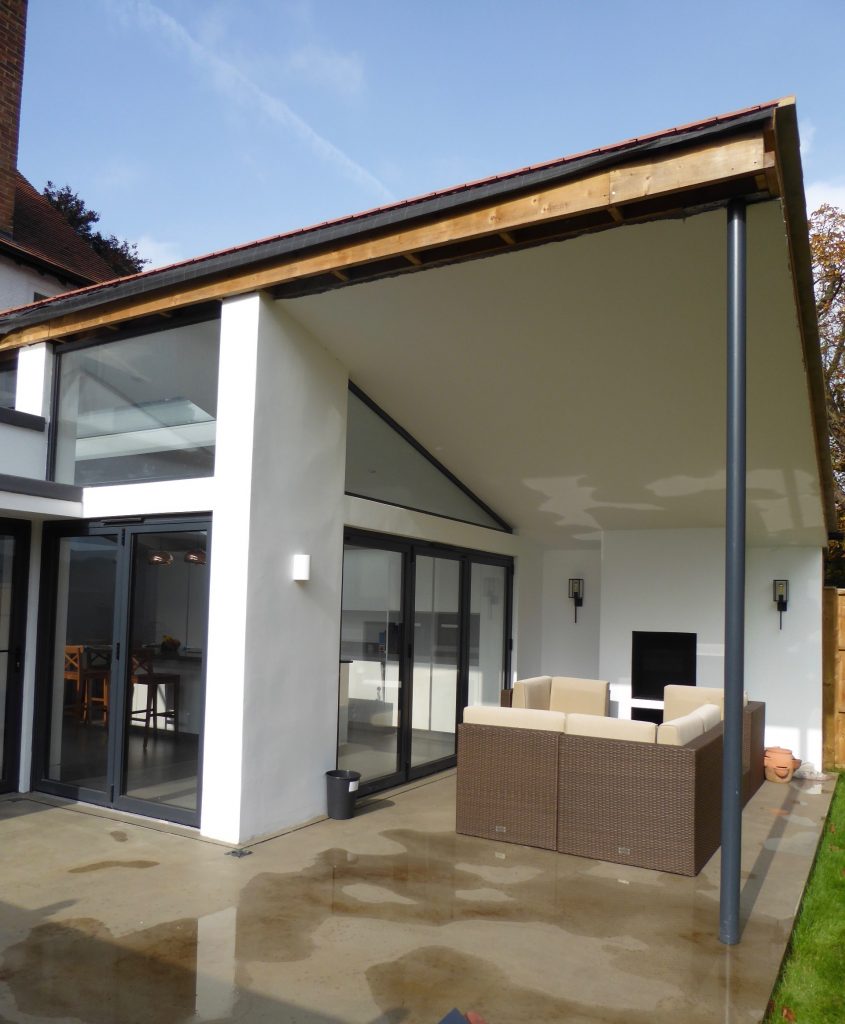 Our first step is to visit your property to assess your requirements. We work with you to establish an initial brief, and provide broad sketch layouts and design ideas, based on your criteria and our expertise. Often our ideas reveal possibilities that you may not have considered but which match your requirements perfectly.
We continue to develop design ideas until a proposal or design strategy is agreed. We then explain the next steps and the best ways to progress the scheme. Using our sketch drawings, we liaise with the planning department to assess their immediate views on the success of a planning application. Once finalised, the next stage is to transfer the design sketches to computer drawings (CAD) to form the basis of a planning application. An application to your local authority can then be submitted.
Once planning approval is granted, we obtain quotes from additional consultants, such as structural engineers, to develop the drawings and add sufficient technical detail to form a building regulations approval application.
If required, we will obtain cost estimates to check the proposals are within your budget, before progressing further. When all approvals are in place we will advise on suitable local contractors to approach for quotations, and we can give comments on quotations received. When work commences we can provide some contract administration advice up to completion. You may then require further detailed design input, including interior design advice on furnishings and fittings, or guidance on design of the gardens and outside spaces, which form an intrinsic element of the design, and which contribute greatly to the overall impact and success of your project.
This process and dialogue continues from design stage through to completion on-site, and includes all necessary input concerning consents and approvals.
Each project is different but we apply the following design considerations to each:
access
aspect, sun, shading
sustainable options
areas created
use of spaces created
estimated costs
estimated construction time
services utilities, such as heating, power and drainage
complexity of construction involved
statutory consents needed.
Once this review has been carried out we provide you with a booklet of information consisting of the design sketches and project appraisal.